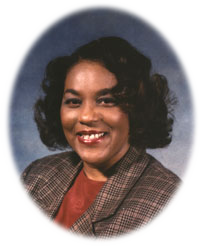 Dr. Marilyn Hamilton is Executive Director / CEO of Wholistic Counseling Services, Inc in Stafford, TX, a 501(c)(3) non-profit organization, and Wholistic Services in Houston, TX. She is a Licensed Chemical Dependency Counselor, Certified Criminal Justice Specialist, Certified Anger Management Counselor, Certified Domestic Violence Counselor, Board Certified Christian Counselor, Certified Faith-Based Community Counselor, SASSI Examiner, Basic Life Support Instructor (CPR), Battering Intervention Prevention Project Facilitator (BIPP), and a Notary Public for the State of Texas. Marilyn Hamilton is also an Approved Continuing Education Provider for the following organizations and Licensure Boards.
Texas State Board of Examiners of Professional Counselors (LPC)
Texas State Board of Examiners of Marriage and Family Therapists (LMFT)
Texas State Board of Social Worker Examiners (LMSW)
National Association of Forensic Counselors (CCJS)
Texas Rehabilitation Commission (TRC)
Dr. Hamilton earned her Doctorate of Education from Texas Southern University in Houston, TX. She is a specialist in the field of incest and child sexual abuse, having written her dissertation on "Psychological Symptoms of Treated and Nontreated Incestuous Male Perpetrators." She has presented many workshops, seminars, and in-service-training sessions throughout the city of Houston, the state of Texas, and Louisiana. Topics ranged from Incest; Child Sexual and Physical Abuse; Date Rape; Alcohol and Drug Abuse; HIV-AIDS / STD's; Anger Management; Test Taking Skills; Stress Management; Job Readiness, Social and Life Skills Training; to Suicide. Dr. Hamilton has received numerous awards and certificates for community service. In addition to her entrepreneurship, her professional career has encompassed teaching at the college level, drafting, counseling, consulting, engineering, and testing. Her passion is helping others.